Saturday 30 april Isabella was with Thunder Dragon Faithful Jodi at the KFT dogshow Ludwigshafen in Germany.
Jodi was brought out in the Youth Class under the Austria Judge Frau C. Garhöfer.
She was placed 1 Excellent and went res. Best Bitch.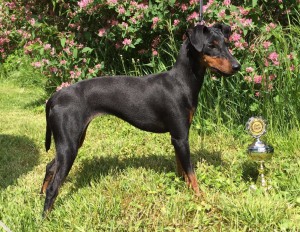 Isabella and Jodi many congrats on this super win. The second JVDH and JKFT point, and that at the age of 10 months. We are very proud of you.