The 20th Manchester terrier happening in Switserland was a great succes.
There were 105 entries for the hole weekend.
The organisation did a lot of work and it was real good organised.
The program for the weekend:
Friday – arrival and chat
Saturday morning – doggames ( obedience, agility)
Saturday afternoon  – dograce
Saturday evening – presentation by Peter Eva
Sunday – dogshow
Our dogs:
Thunder Dragon Aranka became 50th overall and got in the open class bitches a very good
Thunder Dragon Caitlin became 39th overall an got in the puppy class bitches 1st very promissing.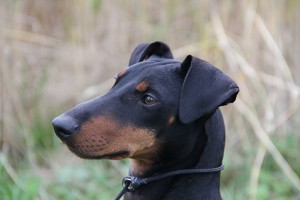 We want to thank the organisation in Switserland for he fantastic organised happening.
For pictures click here