On saturday 1 juli Sandy has brought out Thunder Dragon Geneviève ( Nyssa)  at the international dogshow Limburgia.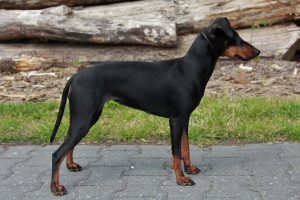 The location and set up was perfect. Only the weather with the drizzling was less.
Nyssa got an 1 Excellent in the youth class from the Belgium judge J.F. Vanaken.
He made her Reserve Best Bitch.
We are very proud of our little black princess. She is always happy and wants to cuddle.
Paul and Anja we are so glad that you wanted to help. Thank you for that.