On friday 8 decembre Jaxx ( Thunder Dragon Gunnar) was brought out under the brasilian judge Monika Amaral.
Jaxx got an 1 Excellent in the youth class.
Became best dog and best of Breed.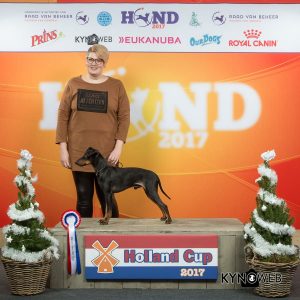 Jaxx earned an JCAC and a CAC. He is now Dutch Youth Champion 2017.
Jason and Irma we are very proud of you and Jaxx. In such a short timeframe he earned his first title.