On 29 octobre our Spike became 13 years.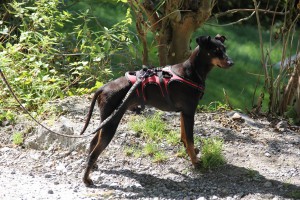 When we got him as puppy, his batteries were never out. Always playing, with his ball, toys or chewing stick.
In his mind he is still a puppy. When we come with a ball he gets a spark in his eyes, with YES.
Only his body doesn't can do the things he has in his mind. Our little tough fellow.
Old man happy birthday today. Big hug from us.