On sunday 28 mai Sandy has brought out Thunder Dragon Geneviève ( Nyssa) at the international dogshow Oss.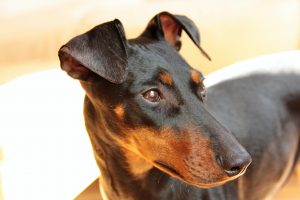 The Australian judge Miss Robbins placed Nyssa 2 Excellent in the youth class.
We didn't expect this placing because Nyssa is at the top in her heat and it was 30 degrees that day.
We are very proud of our little rascal.